High Park Cherry Blossoms 2017
Our current best guess for full bloom: May 1. See posts below for details.
This page is dedicated to cherry blossoms at High Park in 2017. Predict when trees will be in full bloom, post your observations and questions and answer questions others have about the Sakura trees this year.
You can also read general information about Cherry Trees in High Park including map, parking, etc.
Add your comments and questions here »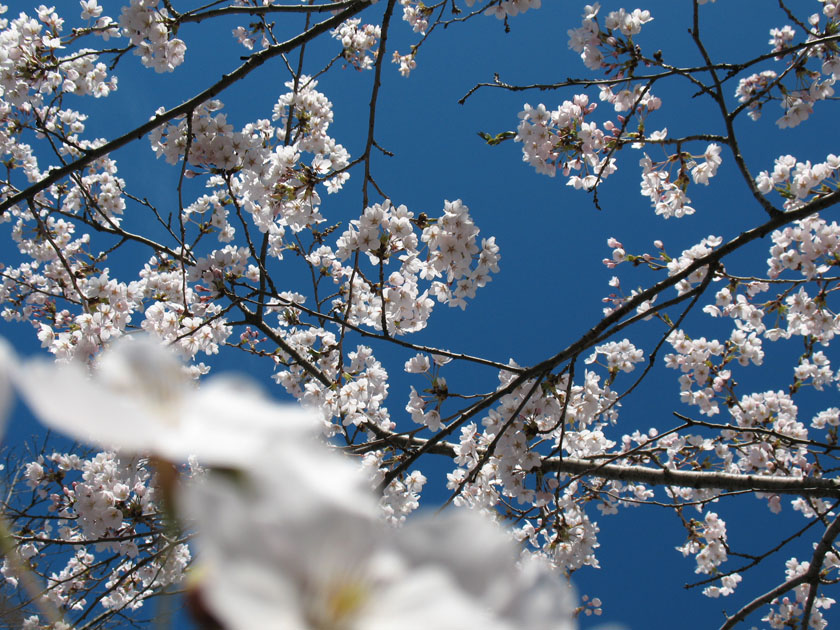 RE: no blooming at all?, March 23, 2017 , posted by Nobby , nobbycosmic@yahoo.co.jp
Buds yet?, March 19, 2017 , posted by Kat , katkas553@gmail.com
Has anyone seen if the tress are budding?? Hopefully the warmer temps forecasted this week will help...
RE: no blooming at all?, March 16, 2017
they didn't bloom last year because of rain and other bad conditions
No blooming at all?, March 8, 2017 , posted by Mr. Ackerly
I read that last year there were no blooming at all? How is that possible? Other websites say the same thing too? What happened? Anyone?
Not late April , March 8, 2017
The website says late April to early May but I would wager it'll be closer to early April this year. Some trees are budding in my yard already. Not sakura trees but it's still early for any tree to be budding.
Warm winter, March 8, 2017
Will the trees be blooming early this year because of the mild winter?
re: August, August 9, 2016 , posted by Admin
That is correct. Definitely no blooming this time of the year. This is a new page for the 2017 blooming season which will begin sometime in March/April.
August bloom?, August 9, 2016
No they aren't! I was confused by this page too but it's up all year so just because it's August it doesn't mean trees are all of a sudden in bloom haha
August, August 9, 2016 , posted by Jeb
Are there cherry trees in bloom in August?
re: last year, May 2, 2016 , posted by Jay J.
I think you're talking about another year. Maybe you thought you were on a different page - this is for 2017 even though your post shows up with the wrong date. I heard last year most flowers turned into leaves. I don't know how that happens, must be some explanation for it how a flower bud can turn into a leaf? Is that how all leaves grow on every tree? They start off as buds and some become flowers some don't? How does this work?
What happened last year?, May 2, 2016
I heard last year there was no blooming? Is that true?